IN JANUARY, I raised the blinds in the bedroom and right out the back window was an adult Cooper's hawk, perching upright. It looked huge.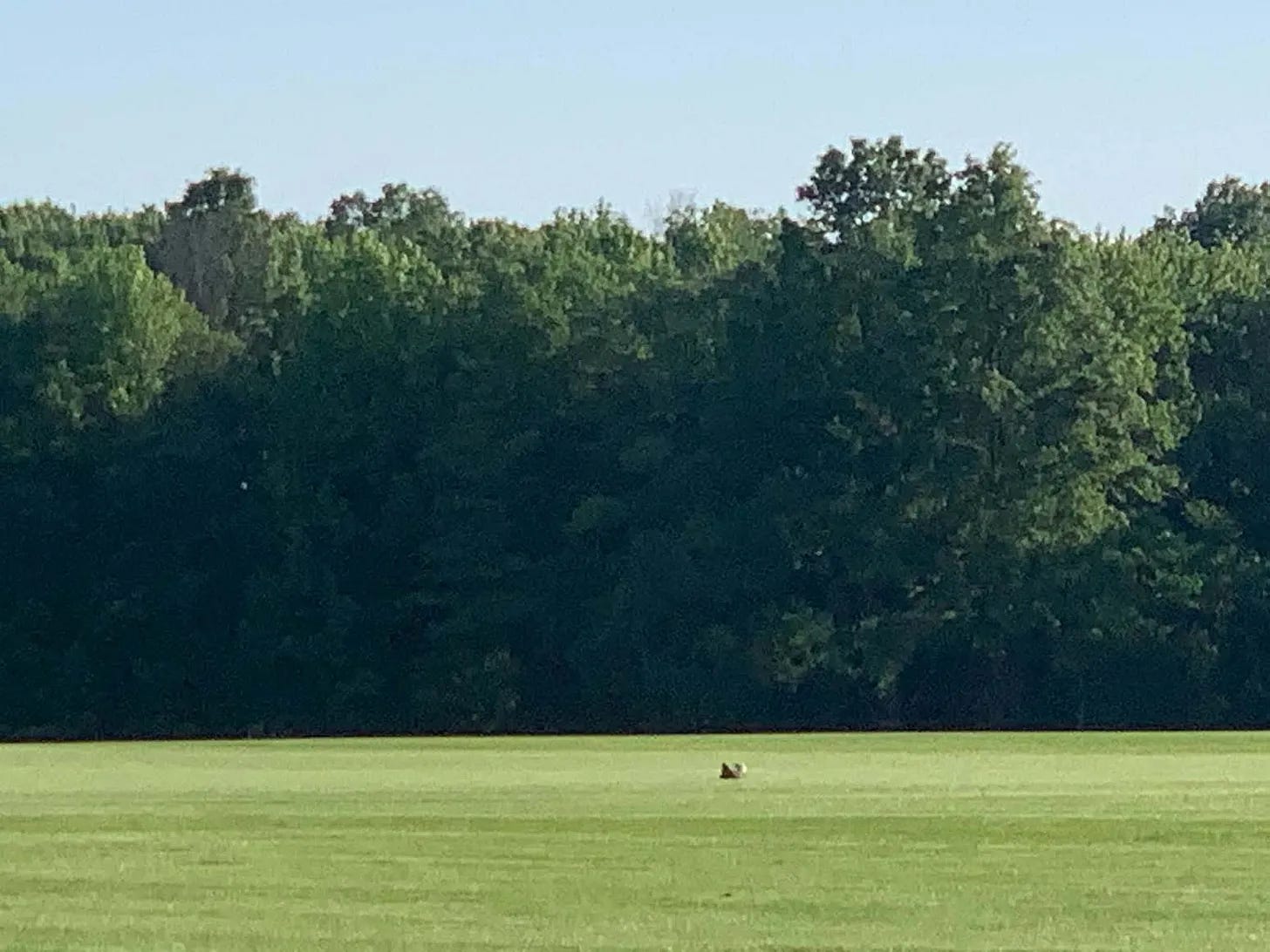 In May I saw a bald eagle hunkered down in a sod field up the road from where I grew up.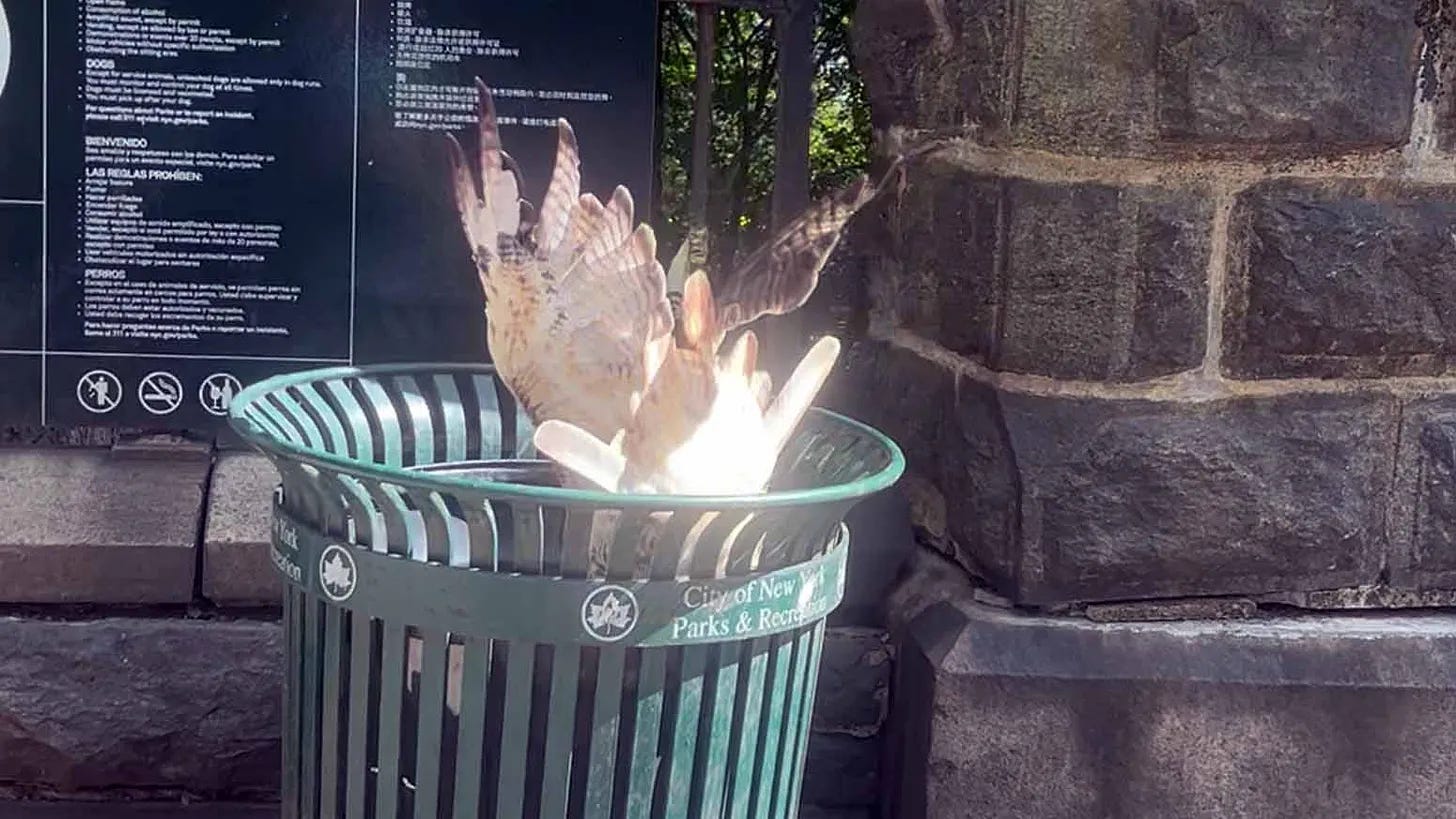 In September I interviewed the woman who filmed a red-tailed hawk diving into a garbage can by Morningside Park to kill and retrieve a rat.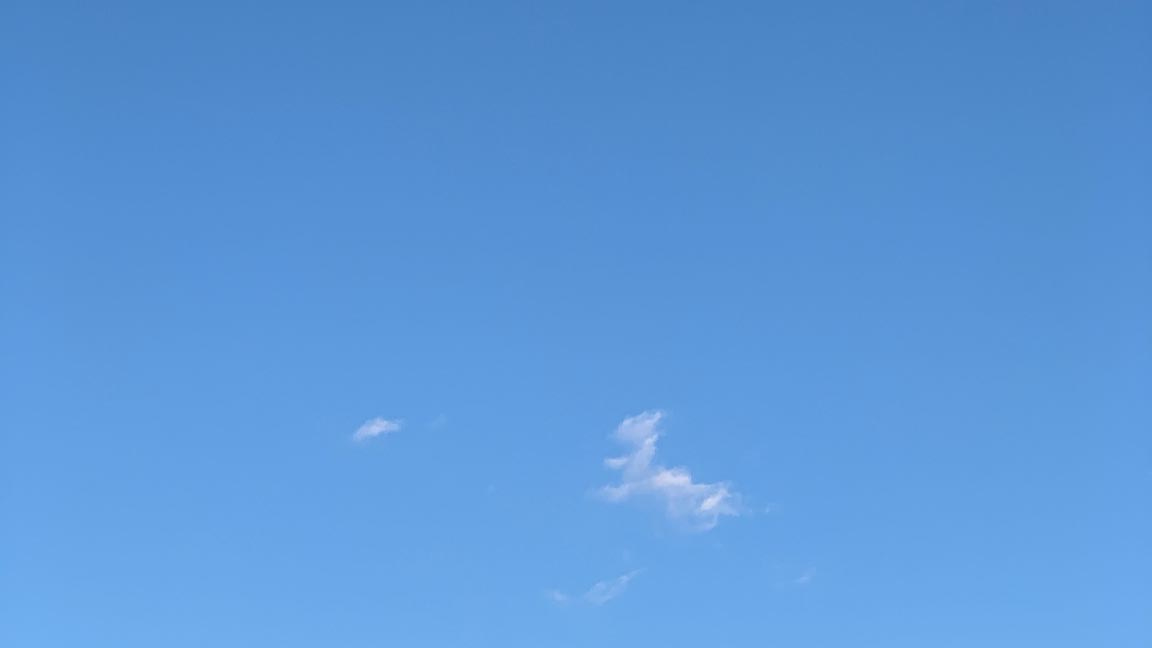 In November I tried and failed to take a picture of a red-tailed hawk in the air.
I didn't publish anything about it but in two different times in December, in Morningside Park, I saw a red-tailed hawk fly up low and settle onto a prominent perch—once on top of a flagpole, once in a tree right over my head—only to be surrounded and strafed by blue jays until it gave up and flapped away. The second time, with the hawk in the tree, I was looking nearly straight up from below, so when the first jay flew in, I saw the gray and white underfeathers instead of the blue top feathers, and for a moment I got the scale all wrong and thought it was a titmouse and the titmouse might potentially be in trouble. The jays were absolutely not in any trouble. The hawk barely even tried to hold its spot before fleeing.
---
HELP US AND RING IN THE NEW YEAR! – Brick House's 2023 Bodega Calendars are here, and they are gorgeous! Contribute the admittedly whopping sum of $75 (we really need money) to the Brick House, money that directly funds our operations and pays our writers, editors and artists, and receive your amazing Calendar as a token of our gratitude. This year's calendar art is by Popula creative director Joe MacLeod!! Learn what day it is in a riotously flowering state of happiness. It has Birthstones of the Month and stuff on there!!!
---
Thank you for reading POPULA! Add your email here to receive our newsletter!