WOW, WHAT A year, eh? I know, it was terrible, like the last one, and the one before, and—hey, are you detecting a pattern?
Anyway, one thing I can count on in the shittiest of shit-crap-garbage-trash-fuck years is solace in the simple act of snacking, and here are the standouts for me in the previous steaming pile of days we ingested in 2022: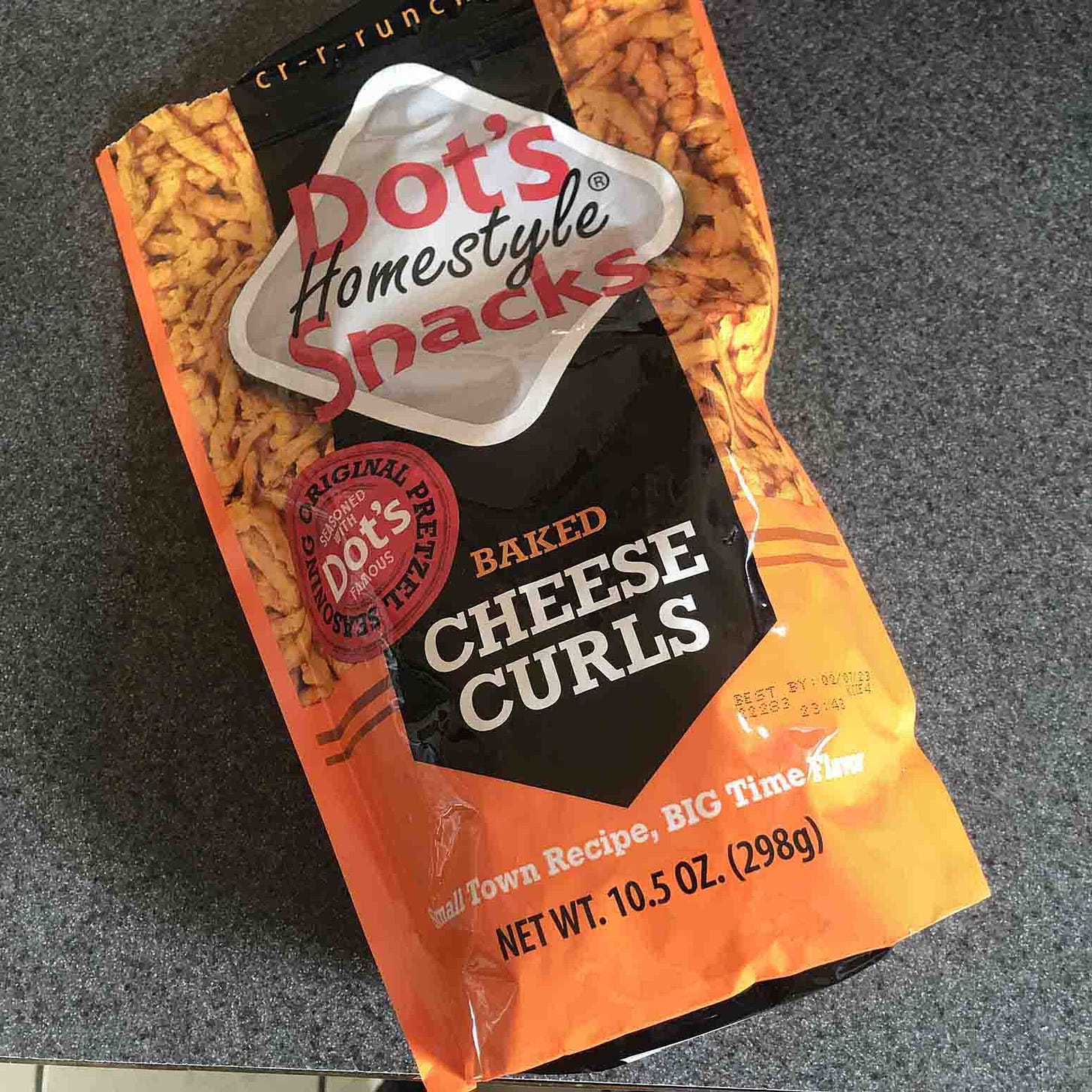 Dot's Cheese Curls: Wowsers, these are not made for folks who deal in regular cheese curls such as Cheetos and Cheez Doodles and Jax! These Dot's jawns are super-loaded with flavor, and cheese, and salt, and other stuff, yow, normally I can blaze through at least a half of a full-size bag of any of those normal cheese curls, but the Dot's, these are like, you could just put out, like, five of 'em, five curls, on a cheese board with some of those fancy little pickles and super-thin sliced meats from the fancy deli, seriously, it'd be enough. Based on the sheer density of ingredients slathered onto these things, they were well worth the three hundred percent difference in price compared to the regular cheese ones, but they're kinda too good, does that make sense? Weird recommend!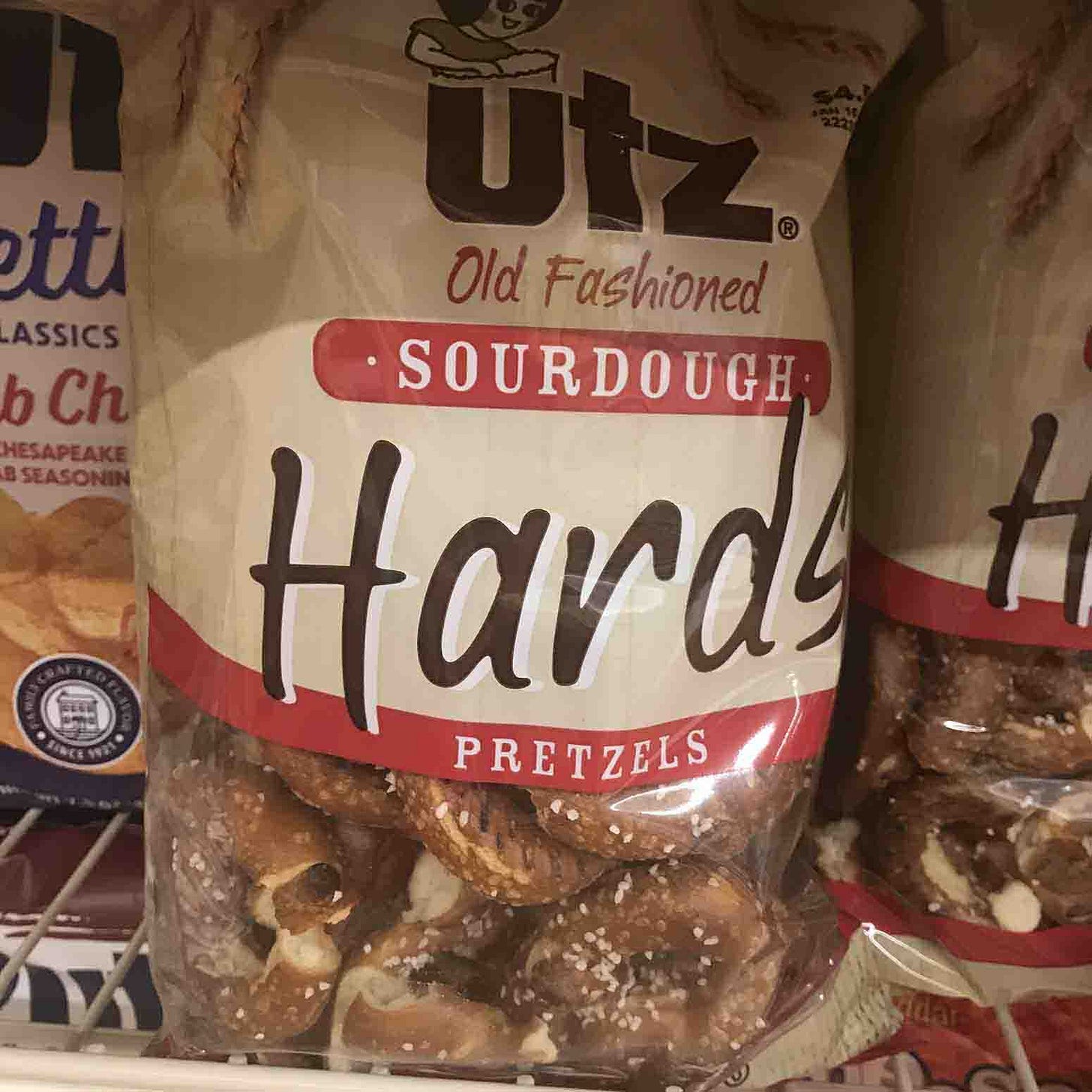 Utz Old Fashioned Sourdough Hards Pretzels: Yeah, "Hards," this is the name the Utz company insists on branding their hard pretzels, but these things are perfect, pretzel-wise, incredible bang for your buck as far as giant salt crystals and dense, substantial pretzels go, perfect for slowing down your munch, like you could chow down a whole bag of regular-whatever potato chips in the time it would take you to work on three or four of these monster pretzels.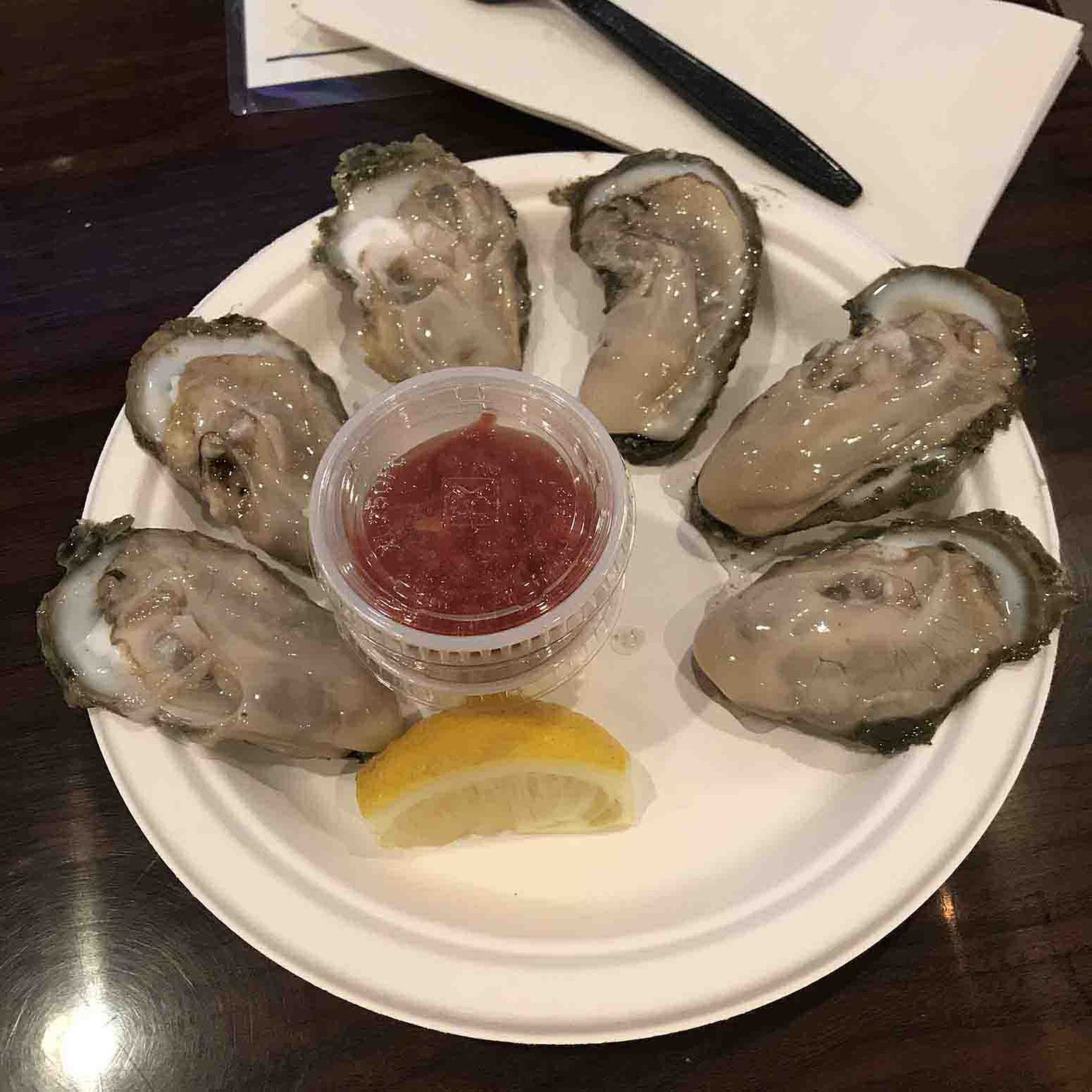 Oysters: I could eat a hundred of these things and then sit down to a full-course meal, so they qualify as a snack. Oh, oysters are disgusting, you couldn't ever eat one? Cool, fine.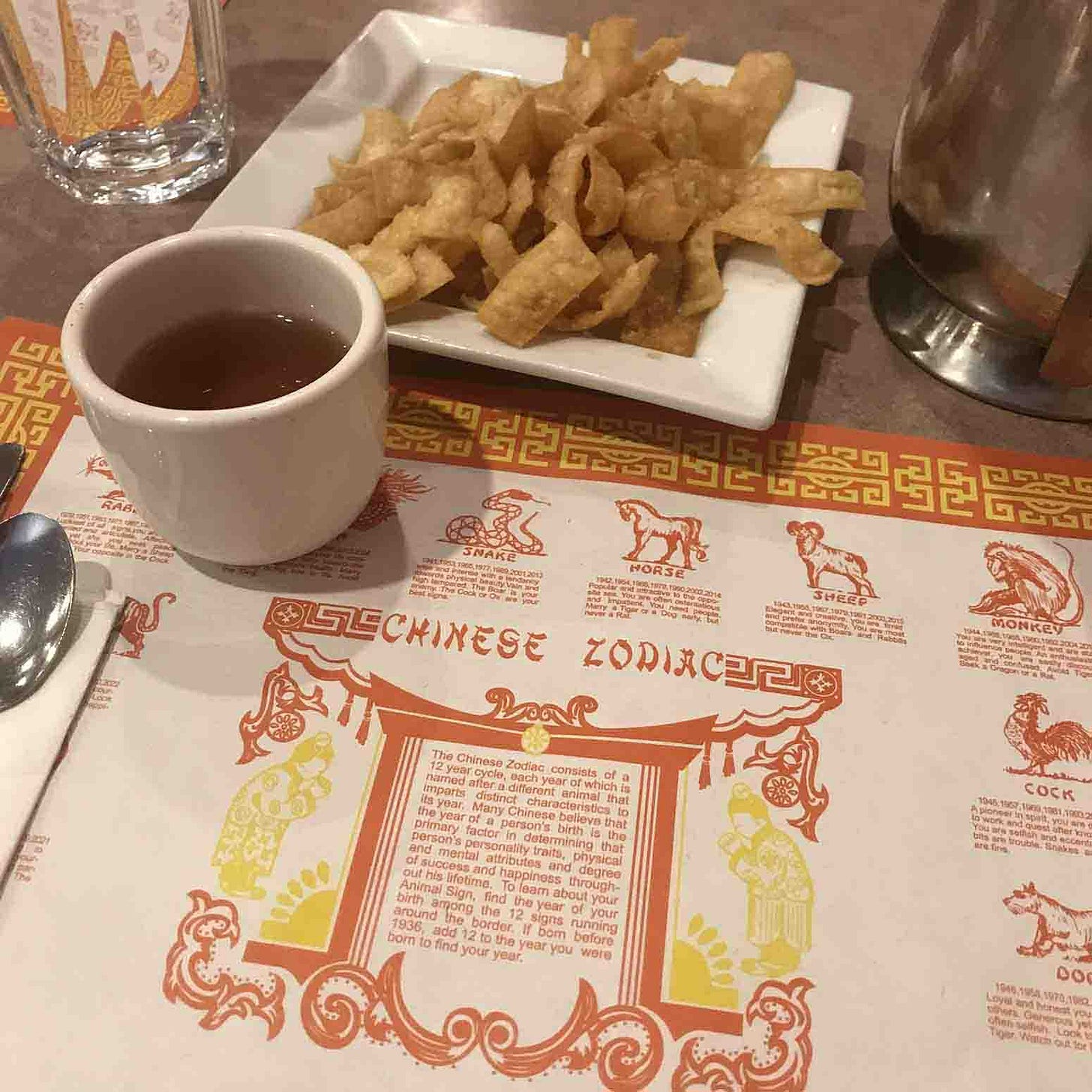 Fried noodles at a Chinese restaurant: This is a perfect snack because it's not an appetizer, it's a thing that gets plunked down on the table at a Chinese restaurant before you even order anything! The fun part is I always ask myself if it makes any sense to put plum sauce or mustard on the fried noodles, so I always put both. I ordered the Beef Ho Fun with Broccoli.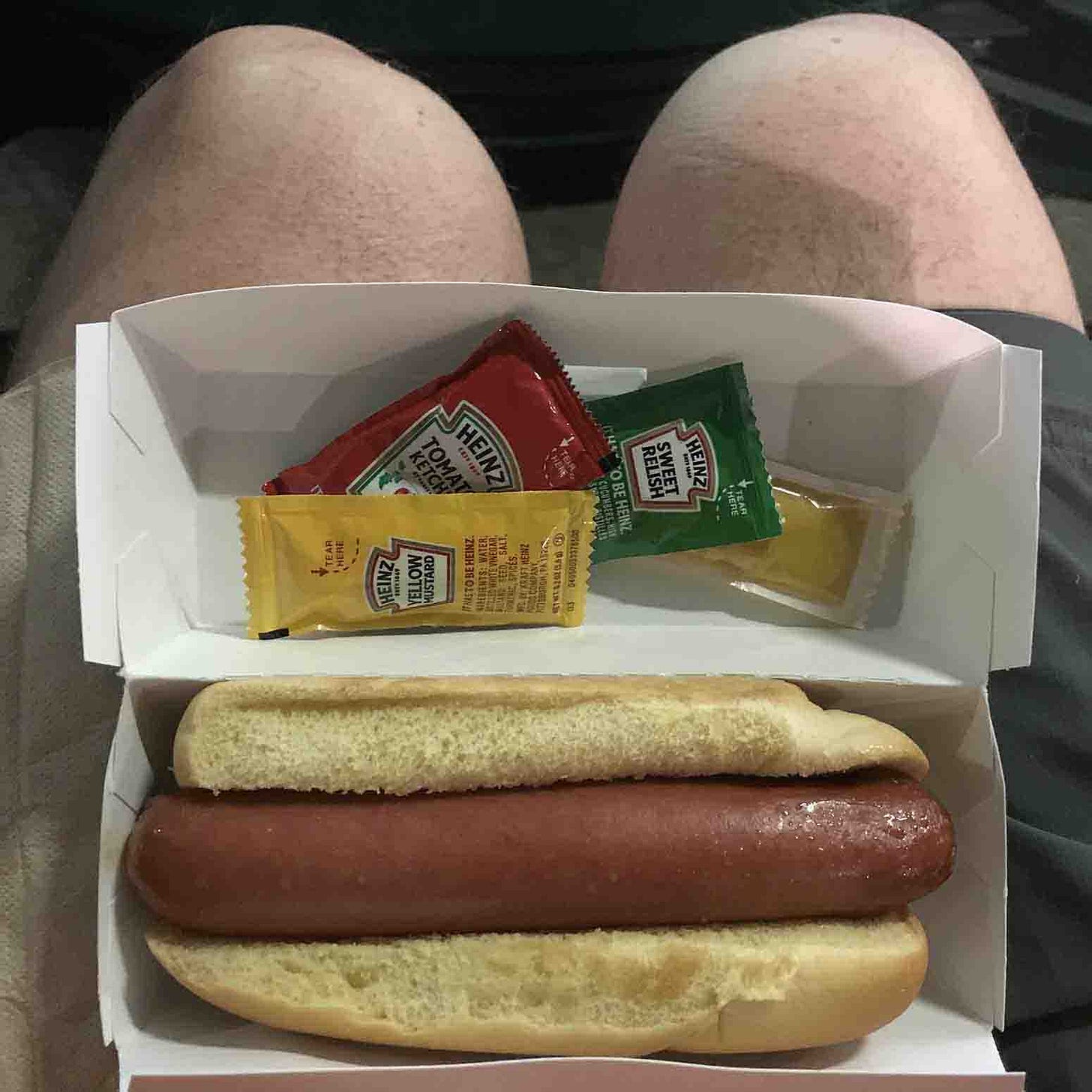 Hot dog (at a baseball game): Errbody gets all twisted about "is hot dog a sandwich" or not, and I say it's a hot dog, it can be whatever it wants to be! In this case, at a baseball game, it's a snack in between beers in between innings!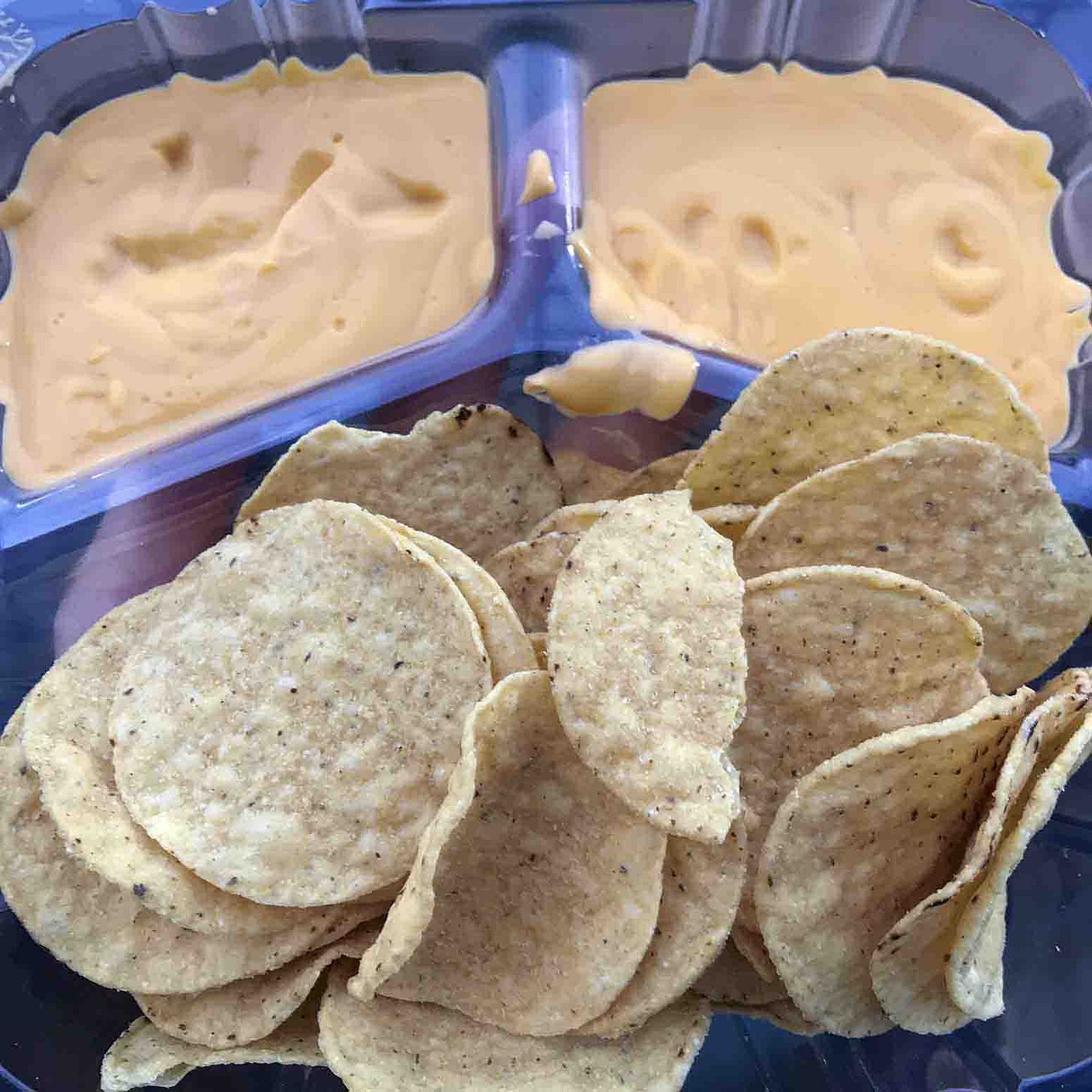 Ballpark nachos: Terrible! Don't ever get these, ugh, what was I thinking? The briny jalapeno slices did nothing to help. Ugh, what a ripoff, I coulda had another hot dog.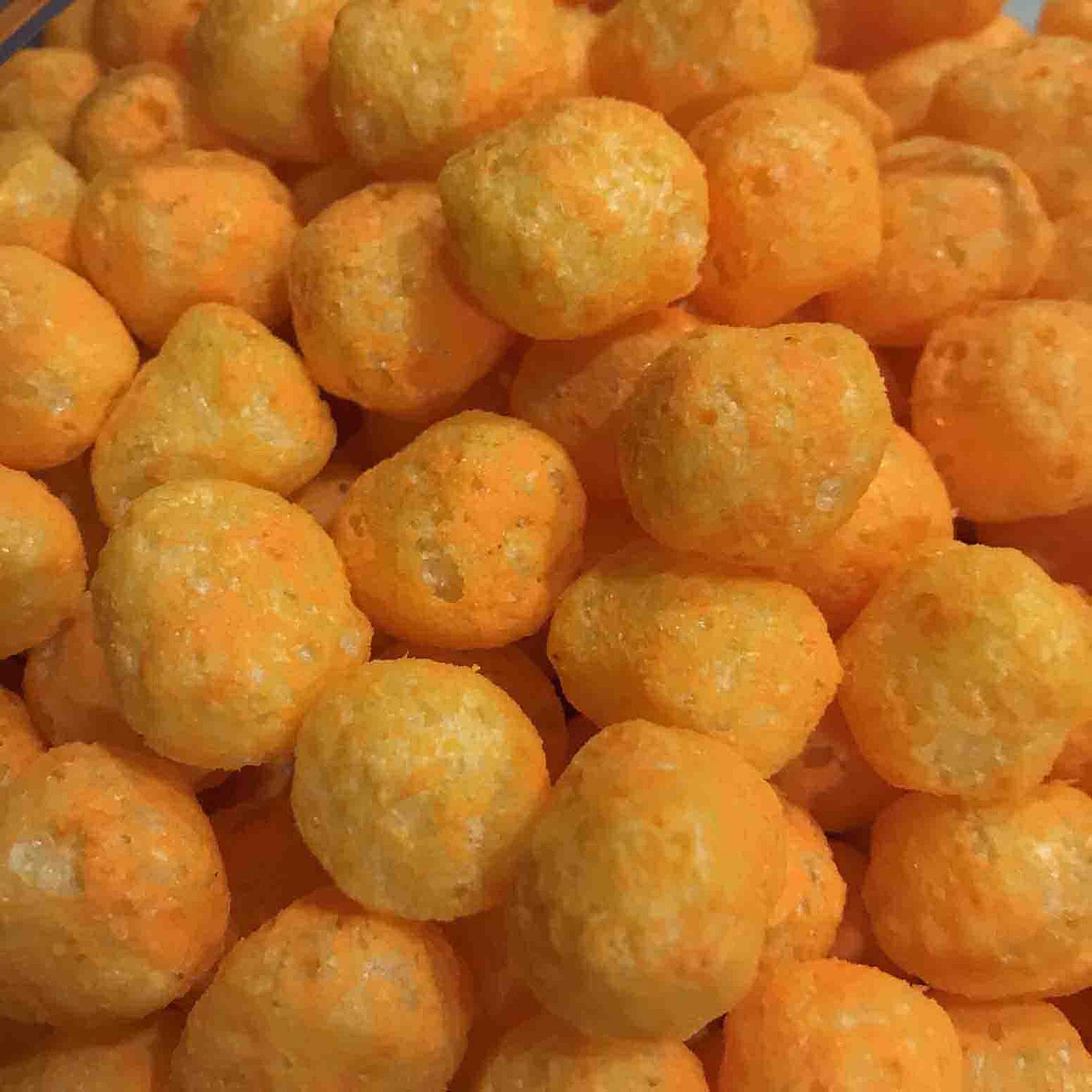 Utz Cheese Balls: I know, I already did the crazy atomic Dot's cheese-thing product, but this is in the other direction, super light and melty, and you could even get fancy and eat 'em with a toothpick if you want, and that way you don't get the cheese dust on your fingers, but also that means you don't have an excuse to lick your fingers after you eat a buncha cheese balls, is that weird?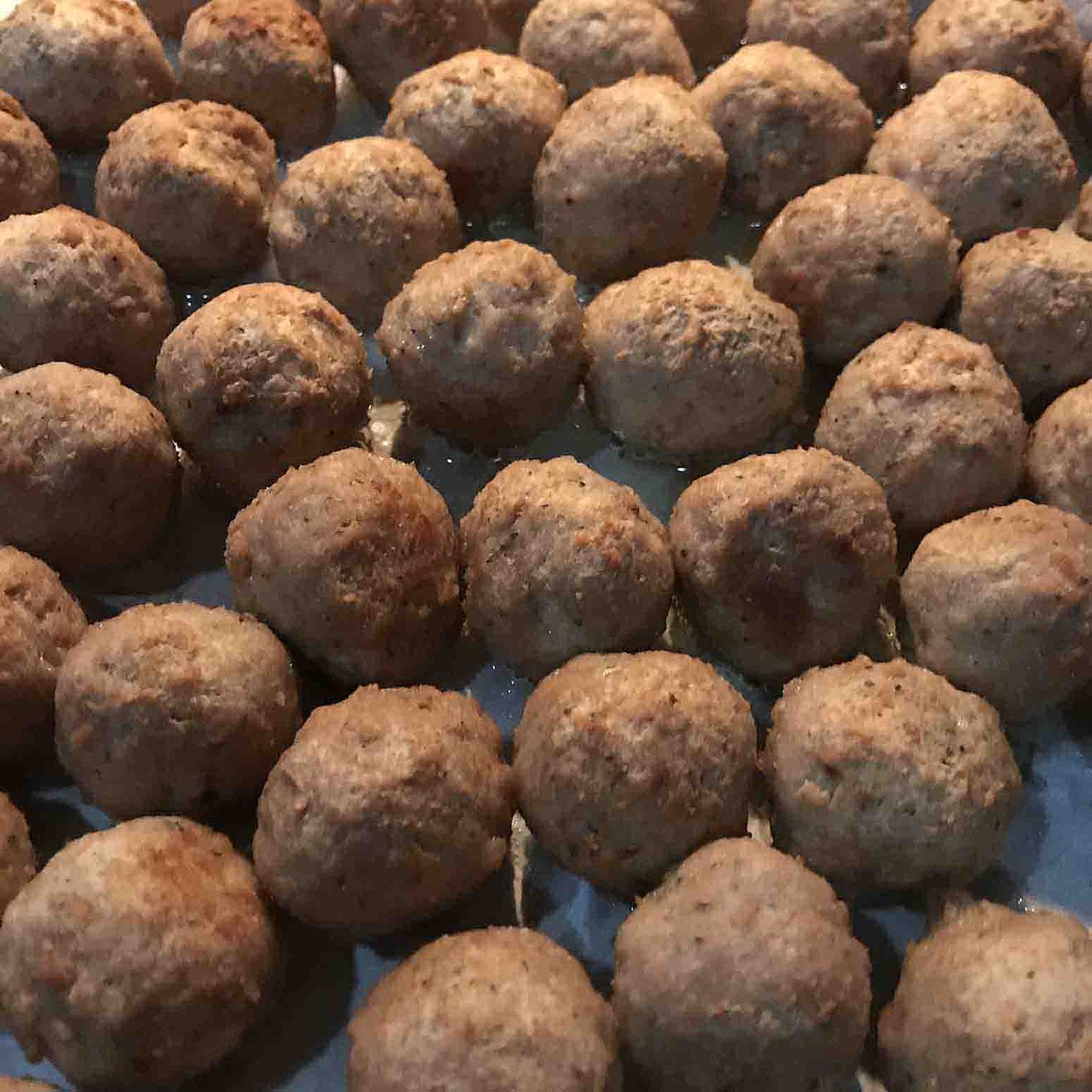 Wellsley Farms Italian-Style Meatballs, 5 lbs.: More balls! They come in a 5 lb. bag, and you don't have to eat the whole bag all at once, OK? These suckers are the perfect little meat-snack when you are bargaining with yourself about how you shouldn't have a carb-snack, and there is a mathematical equation on the bag that tells you how to microwave exactly the amount of meatballs you are going to put in your mouth.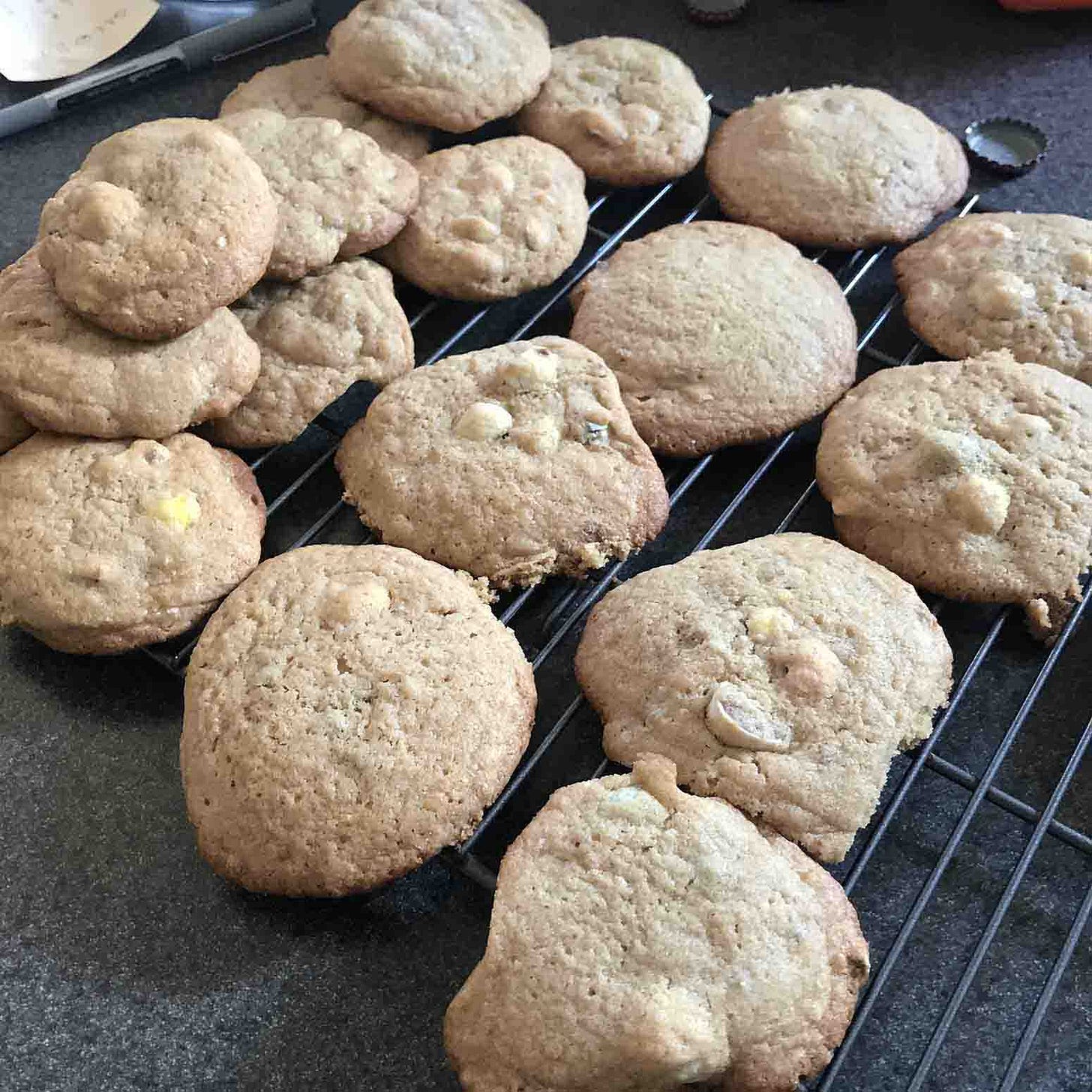 Cookies: This is a picture of some cookies my wife baked. It's hard to see, but they had walnuts and M&M's in 'em, and I'm sorry you weren't around when these came outta the oven, ohhh, wow. I ate like, five of 'em with a glass of milk, like a child. I'm not too proud to admit this, and I will do it again as soon as I can make my belt work at the third spot for the buckle instead of the second.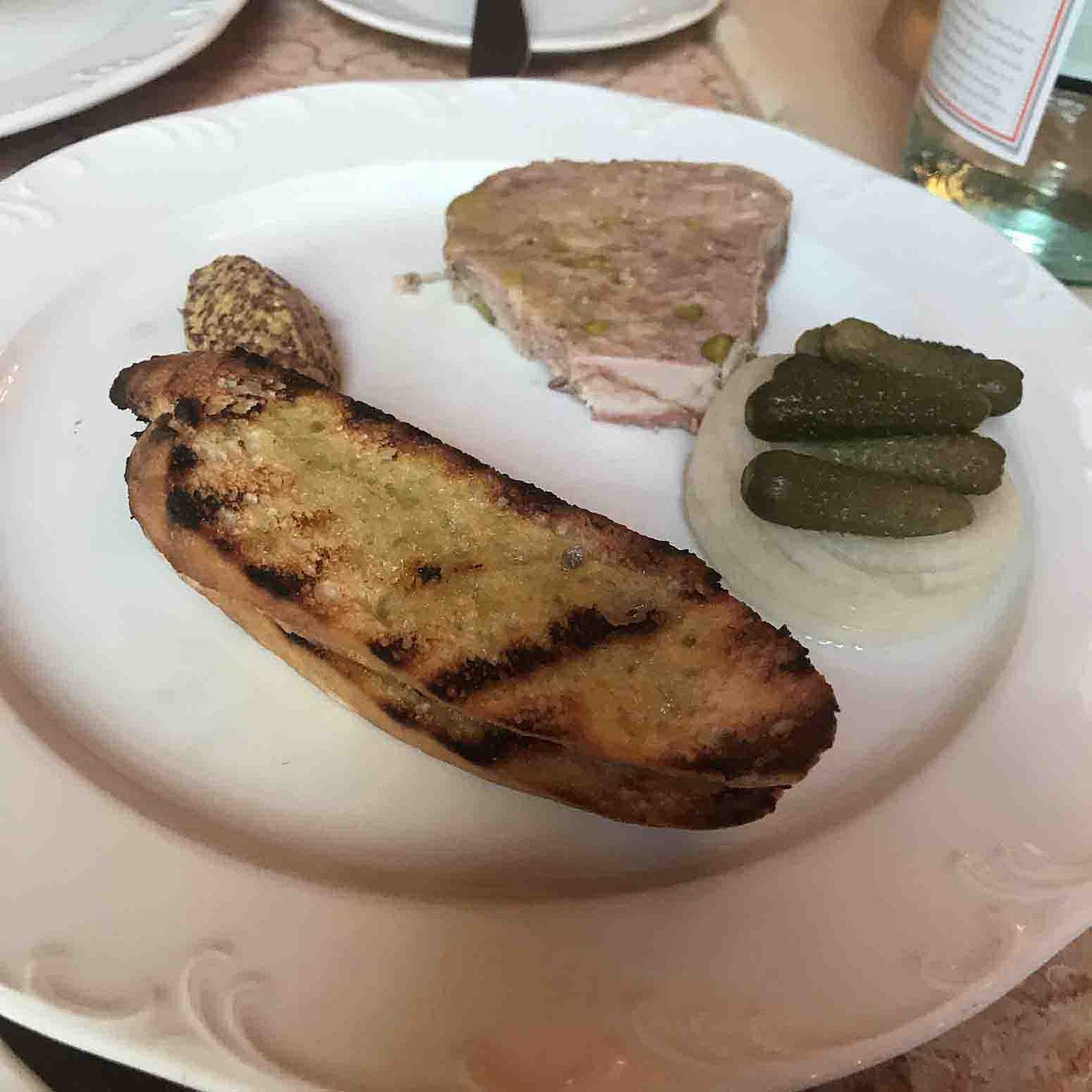 Paté at the expensive French restaurant we only eat at when we get a gift certificate: If you are frontin' at the fancy French restaurant like we do, where we generally cannot afford to ever order a whole meal and just end up getting drinks and a snack, order the paté (I know, disgusting) and tell 'em to double the amount of toast or bread or whatever, because it super extends the snack, and it's never enough for a meal, so it's a snack.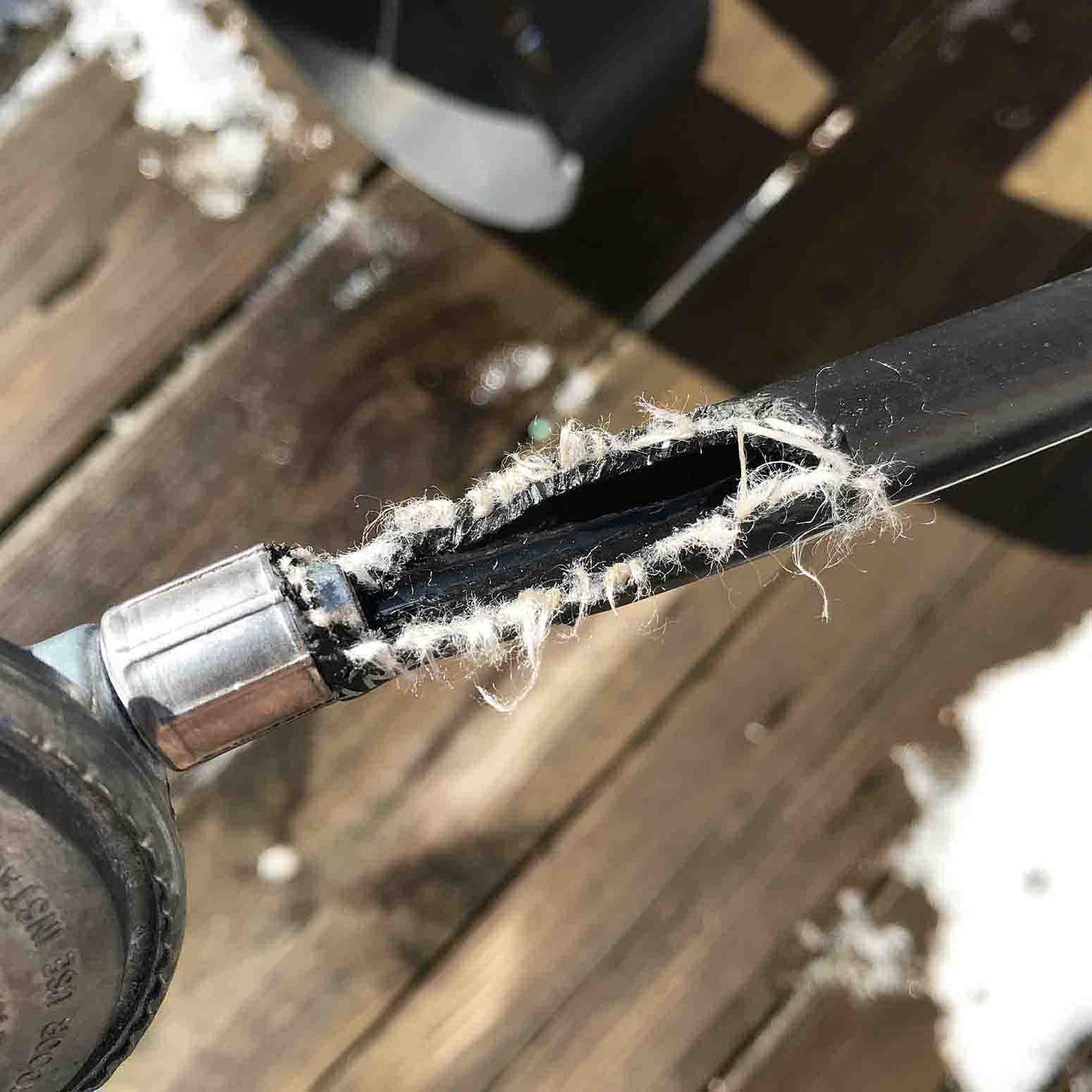 The gas line on my goddamn grill: This was 2022 Snack of the Year for a goddamn squirrel that climbed up on my deck. They like to chew on the rubber gas lines, who knew? Cost me two hundred bucks to replace the whole stupid line and gas jet assembly, hope you enjoyed it, squirrel.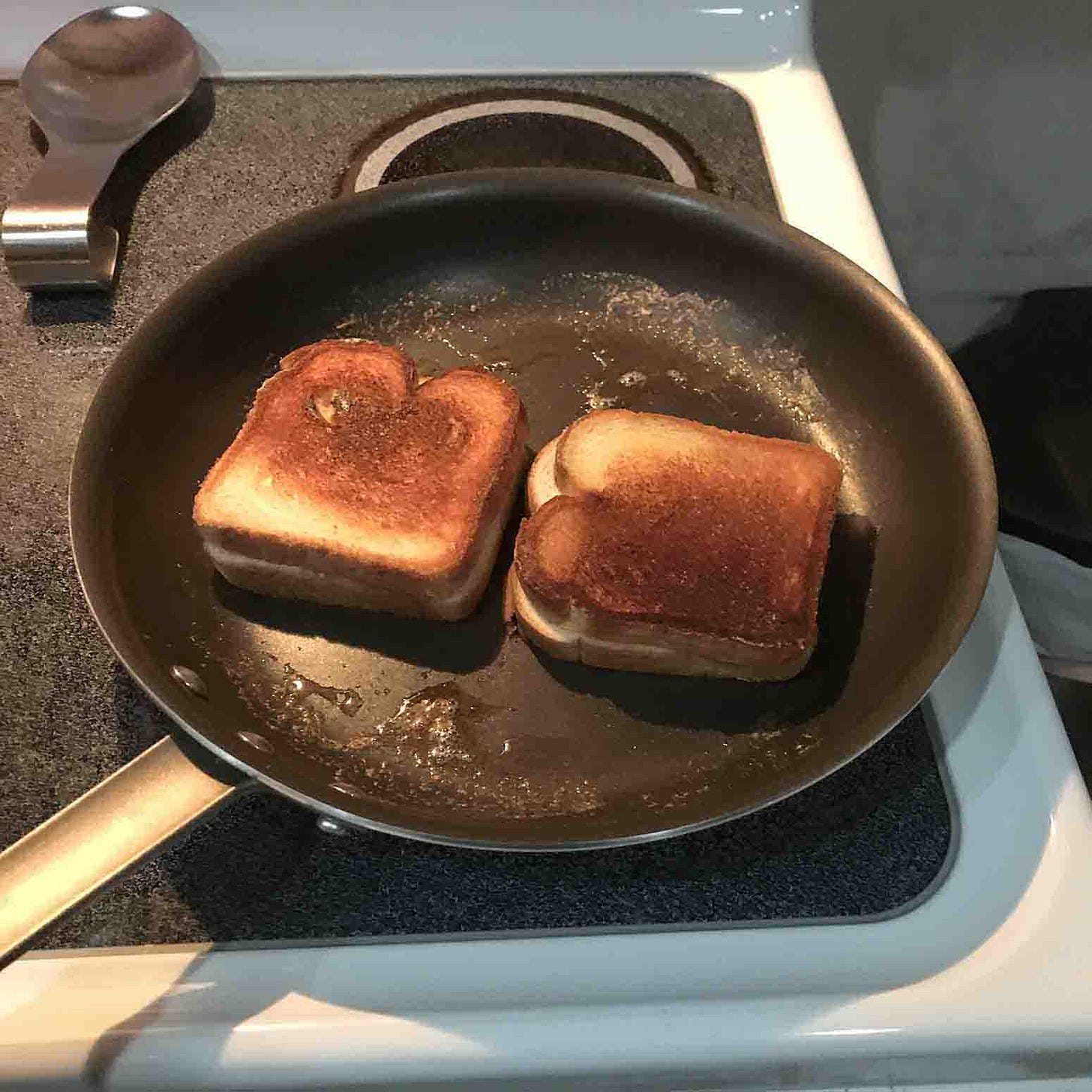 Garbage skwushy white bread and KRAFT Singles "grilled cheese" sandwich: KRAFT doesn't even bother calling this shit "cheese," but dammit, go ahead and make yourself a "grilled cheese" with this stuff, oh wow.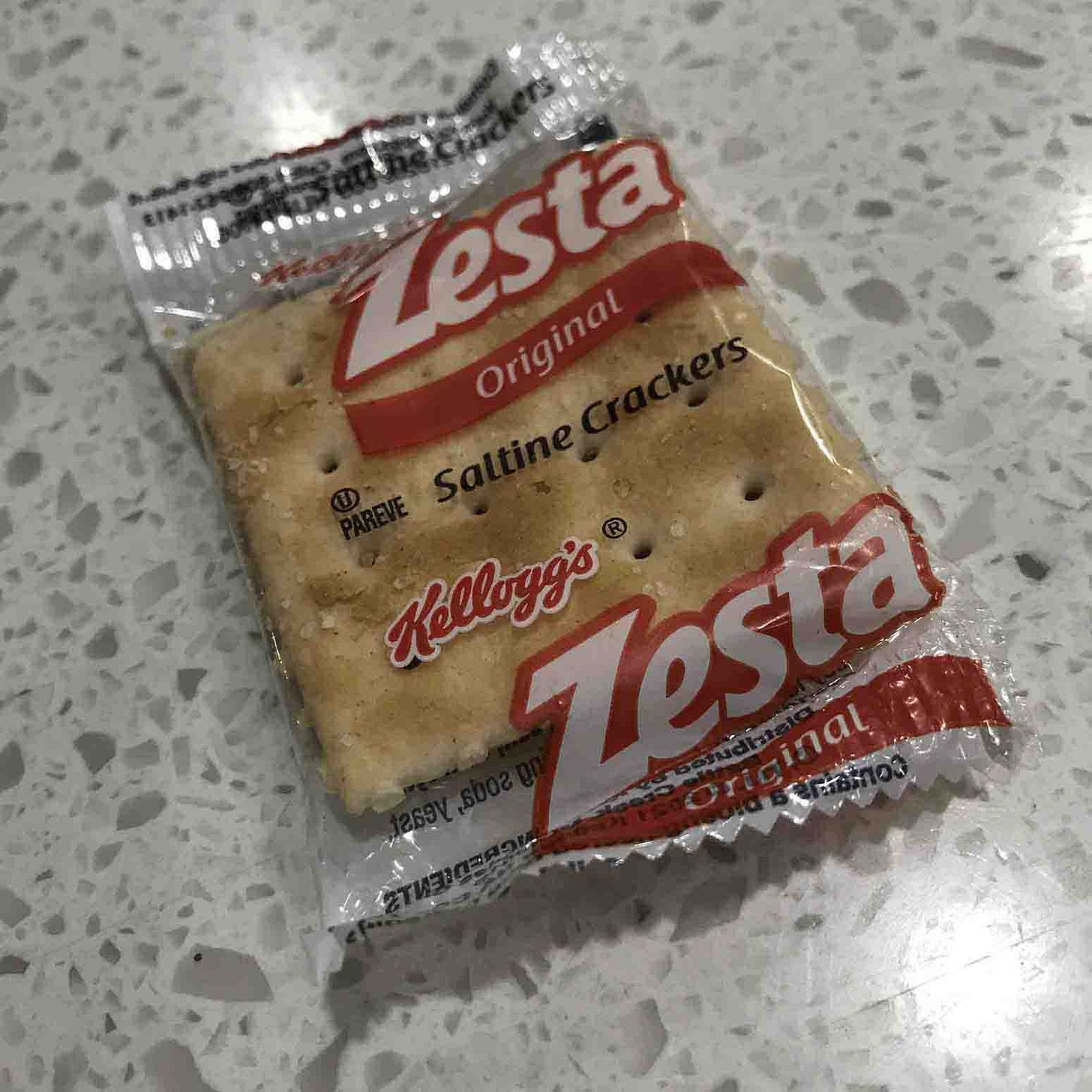 A pack of crackers from the diner: If you order soup at the diner, make sure to swipe some extra crackers, because at some point in the coming year you are going to be in the house looking for a snack and the cupboard might be bare, and this will hit the spot.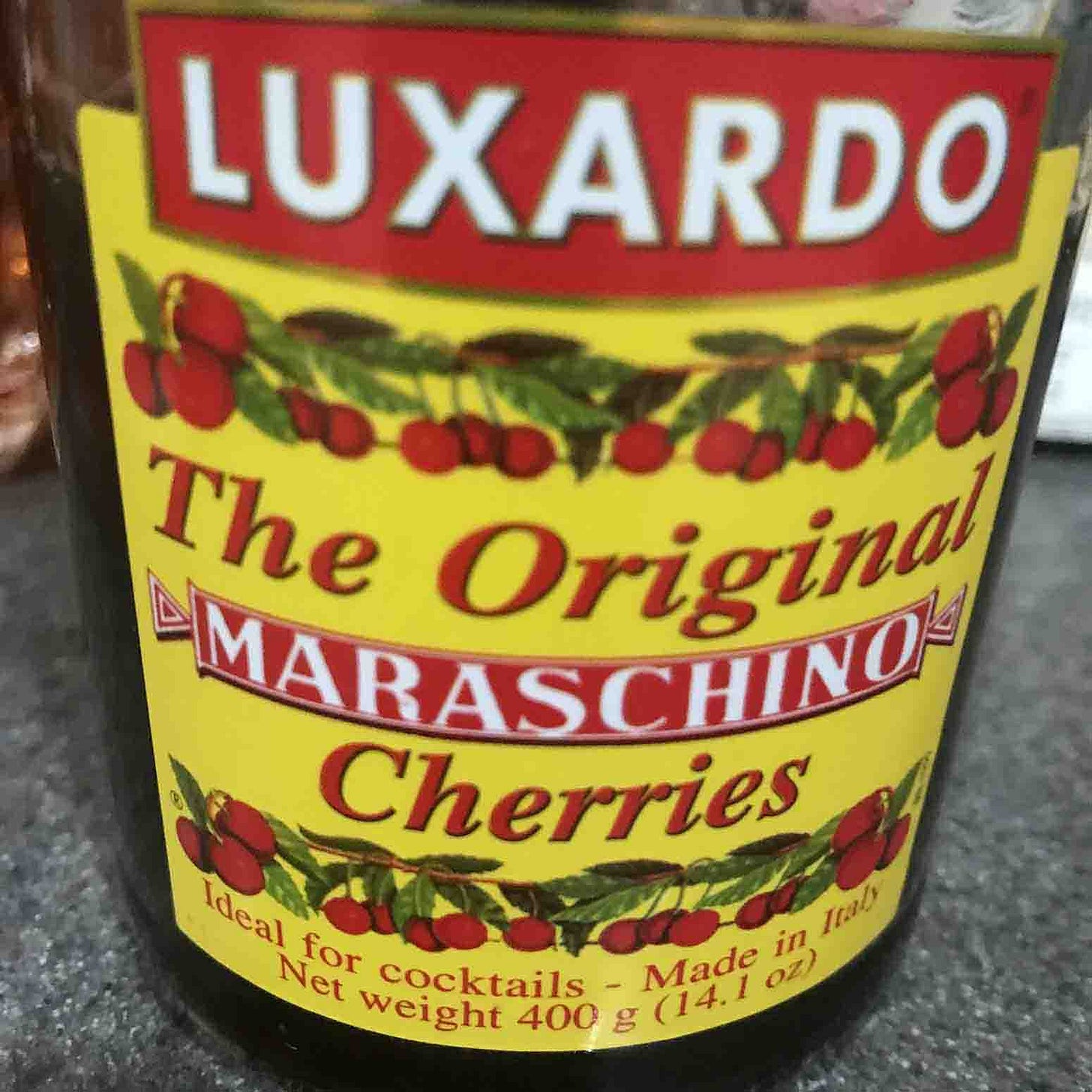 Super-expensive cherries for cocktails: These things are like $25 a jar, but every time I dropped one in a cocktail or a Coke or a fizzy water, wow, it became a classy fun drink with a chewy little supersweet snack built in! Cheers! Fuck last year! Ever forward!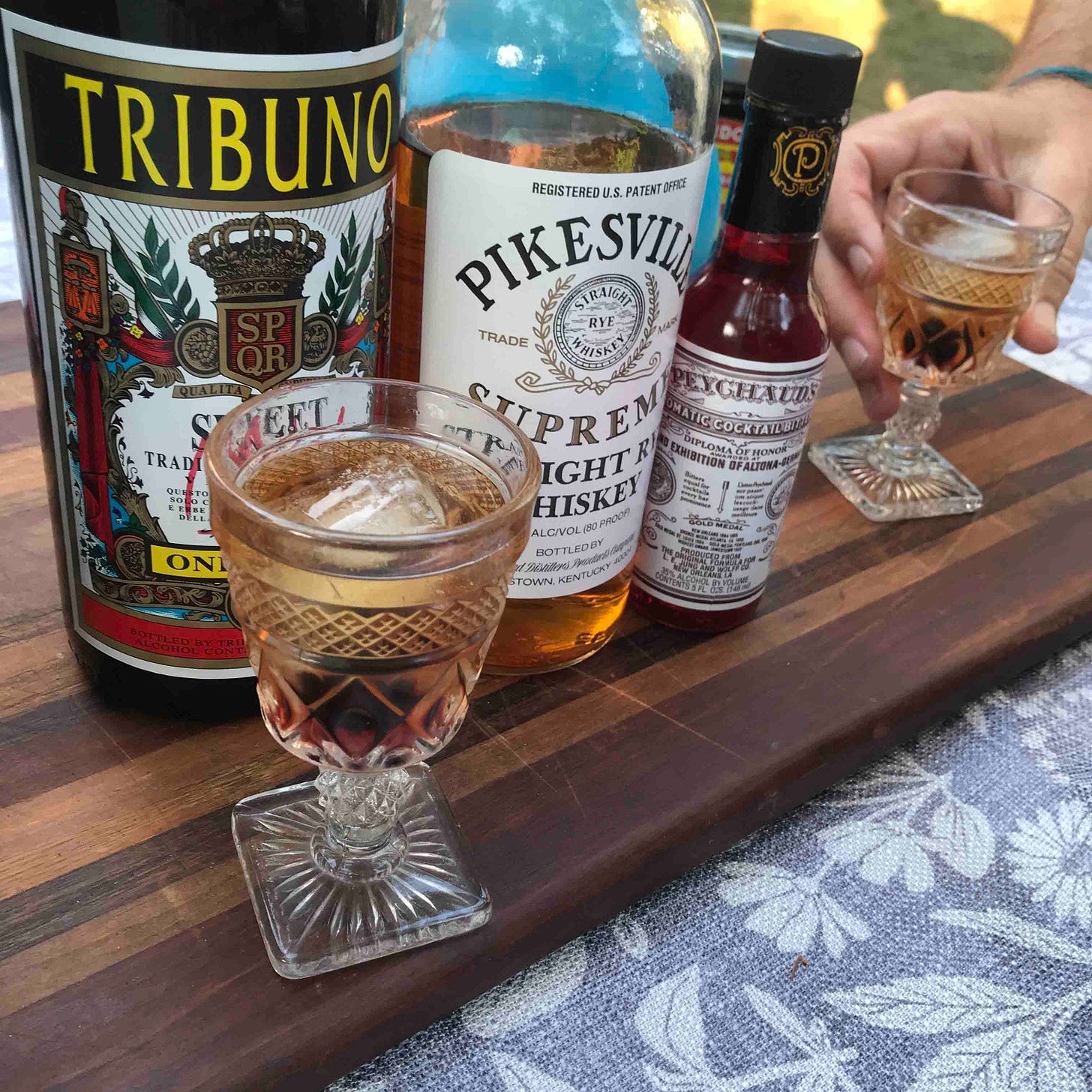 ---
HELP US AND RING IN THE NEW YEAR! – Brick House's 2023 Bodega Calendars are here, and they are gorgeous! Contribute the admittedly whopping sum of $75 (we really need money) to the Brick House, money that directly funds our operations and pays our writers, editors and artists, and receive your amazing Calendar as a token of our gratitude. This year's calendar art is by Popula creative director Joe MacLeod!! Learn what day it is in a riotously flowering state of happiness. It has Birthstones of the Month and stuff on there!!!
---
Thank you for reading POPULA! Add your email here to receive our newsletter!